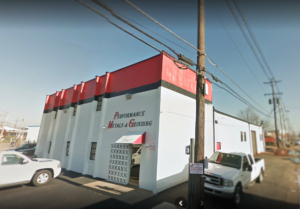 We are happy to announce that our capabilities continue to grow!  PGI recently acquired Performance Metals & Grinding out of Louisville, Kentucky and expanded our inventory and capabilities.
In order to streamline the processing and fulfillment of orders, PGI has relocated all of the equipment and inventory to our two facilities in Birmingham and Bessemer, Alabama.  We now have over 150,000 square feet and 20 grinding machines to serve you!
We are also very excited that Rick Fangman of Performance Metals & Grinding has agreed to remain in the Louisville area as the Regional Sales Manager in order to provide great customer service and personal attention to our clients in the Midwest region.
PGI Steel strives to be a "Single Source Solution" for all your custom steel needs including providing various grades of steel plate, stress relieving, grinding, machining, welding, fabricating and other services.   And with the combination of Performance Metals & Grinding equipment, we will now also be able to provide saw cutting capabilities and increase our grinding capacity for even more competitive pricing and a quick turn time.
You can e-mail any questions to [email protected].
Click on one of our service lines below to learn more.
Ready to place an order?  Request a quote today from our experienced estimating team!