Quality Management System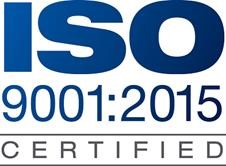 Quality Policy
Precision Grinding, Inc. dba PGI Steel is committed to satisfying customer requirements through the on-time delivery of custom quality manufactured products while continuously improving the effectiveness of the quality management system and satisfying other regulatory requirements.
OUR QUALITY MANAGEMENT SYSTEM
PGI Steel's robust Quality Management System (QMS) ensures that we deliver 100% of our products and services on-time, as ordered, and according to customer specification(s). We consistently aim to be the highest quality, least cost, and best available source for companies seeking to purchase custom steel plate and bar products and
fabrication
services. PGI Steel became an
ISO 9001:2015 certified company
in May 2020.
When it comes to single source manufacturing of custom steel plates, our team understands that  QUALITY  is paramount to the entire design and manufacturing process. We recognize that our customers' needs are evolving constantly. PGI Steel stands committed to continuous improvement, on-time deliveries, quality raw materials, personal service and advanced computer technology. Our commitment to the

ISO 9001:2015 Quality Certification Process

requires PGI Steel to audit quality at every operation. We employ the latest technologies and inspect with the best of equipment and instruments.
A Quality Management System (QMS) is the framework of policies, processes and procedures used to ensure that a company can fulfill all tasks required to achieve its objectives. PGI Steel's ISO 9001:2015 Quality Objectives:
Are consistent with our Quality Policy

Measurable

Take into account applicable customer, statutory and regulatory requirements

Remain relevant to conformity of products and services that enhance customer satisfaction

Monitored, communicated and updated as appropriate
The purpose of ISO 9001:2015 is to help organizations provide products and services that meet all relevant customer needs and expectations, and comply with all relevant regulatory and statutory requirements. Top level PGI management must demonstrate leadership and commitment, and ensure the integration of QMS requirements into the company's business process, maintaining quality objectives to support the achievement of the organization's business goals.
The requirements of ISO 9001:2015 include both manufacturing and administration processes, such as document control, records management, corrective action, customer surveys, supplier score cards, apprenticeship training and internal audits.
By driving business improvement from the top-down

and

 bottom-up, quality at PGI Steel becomes a companywide initiative, motivating staff and creating a culture of long-term improvement and continuous change.
Our People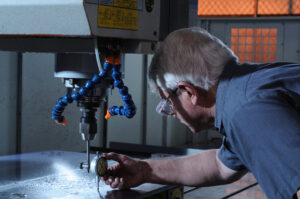 Our QMS is further supplemented by PGI employees, each displaying the highest standards of business ethics, personal integrity, character, and workmanship. PGI Steel strives to maintain a safe and friendly work environment, to provide for the health and welfare of our employees, and to minimize any adverse effects on the overall environment, while following applicable regulatory requirements and recognized international standards.
We pride ourselves in using quality tooling for each machine. We have a dedicated tooling coordinator, who's past experience in the tooling industry ensures that our machine operators are properly equipped to complete your job most effectively.
In our
Inspection Department
, all finished projects go through a rigorous inspection and measurement process. Some work in process passes through the inspection department at critical phases of development. PGI Steel is proud of the quality of our work and the accuracy of the parts we provide.
To explore how we implement our Quality Management System, visit each section below: