PGI is proud to have one of the largest grinding capacities in the United States.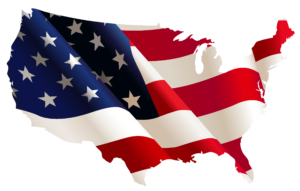 Steel grinding is a process that moves a grinding wheel or segment in a plane while the wheel contacts the work piece and removes material to create a flat surface.  Parts may require surface grinding for several reasons, including:
Flat surfaces are required

Accurate thickness tolerance is needed

Smooth surface finish is required

Need to remove material from very hard materials

Quicker material removal
Grinding is a good application for: table tops, robot risers, jigs and fixtures, bolster plates, die shoes, or any parts that requires a tighter surface tolerances.
Large & Small Capacity Machines Available – 17 Grinding Machines
Vertical Spindle Rotary Grinding

128" diagonal grinding capacity x 45″ height

Vertical Spindle Reciprocating Grinding

Horizontal Spindle Reciprocating Grinding
We regularly step-grind parts larger than the sizes listed above. Please contact us for details.
What is Vertical Spindle Grinding (also known as

Blanchard Grinding

)?
The face of a wheel or segmented wheel is used on the flat surface.  Vertical spindle grinding (or Blanchard grinding) is often used for fast material removal, and these machines can also accomplish high-precision work.  The work piece is held on a reciprocating table or a rotary-table machine.
What is Horizontal Spindle Grinding?
The periphery (outside diameter) of the wheel is in contact with the work piece, producing the flat surface. Horizontal spindle grinding is used in high-precision work on simple flat surfaces, flat surfaces next to shoulders, and recessed surfaces.