PGI Supports Tool & Die Shops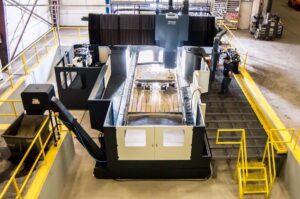 PGI has worked with Tool & Die Shops for over 50 years.  We specialize in producing die sets, bolster plates, parallels, stripper plates, QDC plates and more.
We offer complete die set packages, ground and machined steel plate and die set components.
Material Grades
Mild Steel – HRS, A36, 1020
Alloys – 1045, 4140 (annealed and pre-hard)
Tool Steels – A2, D2, S7, H13
Other materials available, please contact us to check availability of other material grades.
How we can help: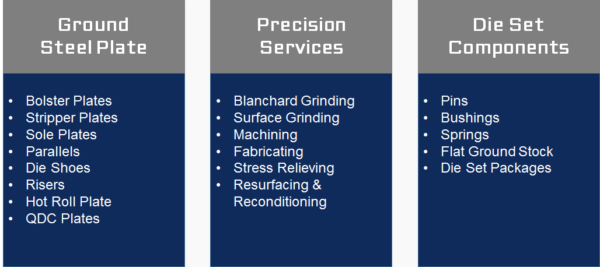 Work Samples
Whether you need blanks ready to machine, or fully machined parts, we are here to serve you.